Upcoming Shows - Good Rockin' Americana . . .
YES, WE'RE BACK!  
> 25th Hungry For Crawfish Boil and Music Festival - Saturday, May 21, 2022
Join us at Fort Hunt Park (8999 Fort Hunt Rd, Alexandria, VA 22308) noon to 5 pm for food, fun & music!  Your $55 ticket includes all you can eat: crawfish, corn, potatoes, and bread, beer and non-alcoholic beverages.  Two great bands: Little Red and The Grandsons!  
For tickets, click here

> Washington Folk Festival Dance Party - Saturday, June 4, 2022
Glen Echo National Park, 7300 MacArthur Blvd., Glen Echo, MD 20812, dance party starts 7:30 pm in the restored Spanish Ballroom.  The Washington Folk Festival at historic Glen Echo Park is back for its 40th year, and this dance is part of the festivities.
> Free Concert at Mason District Park - Wednesday, July 6, 2022
6621 Columbia Pike in Annandale, VA, music 7:30 to 8:30, plenty of parking, bench seating, or bring a lawn chair.
Concert hotline 703-324-7469 for rain cancellation, updates are posted one hour prior to concert time.
www.fairfaxcounty.gov/parks/performances
> Private party - Friday, July 29, 2022
> Private party - Saturday, September 3, 2022
> New Deal Cafe - Saturday, September 10, 2022
Back to school with Little Red!
Great Music Room - Great Crowd - Great Food - Free Parking
Reservations strongly recommended - call 301-474-5642
113 Greenway, Roosevelt Center, Greenbelt, MD  20770 - newdealcafe.com
No cover charge - 8 to 11 pm
Thanks very much for all your support over the years.  We truly appreciate you.  
This web site updated May 14, 2022.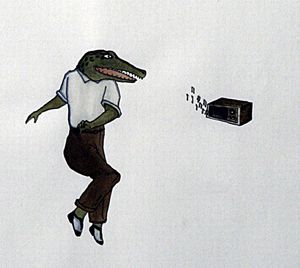 More bookings for 2022 to be announced soon . . . we're back!


"Little Red is my favorite band!"
Yes, Little Red is available for clubs, lounges, restaurants, wine bars,
vineyards, breweries, receptions, fundraisers, festivals, picnics, weddings,
anniversaries, dinners, parties, private events, and company events. 
Go to Contact page.